OUR CULTURE
COMPANY VISION
BUILD A WORLD-CLASS ENTERPRISE OF BALL JOINT
Build Somic into an advanced manufacturing enterprise
specializing in the production of automobile steering system and driving system parts with the synchronous development of the world-class automobile industry,
and become a benchmark for learning from the same industry.
COMPANY MISSION
MAKE THE VEHICLE RUN MORE SAFELY AND STABLY
In the process of product production, equipment automation is adopted
and error proofing detection device is equipped to realize that process equipment can only produce qualified products.
And the products are strictly tested by stiffness, abrasion, impact bending, fatigue, combined environment and so on before leaving the factory,
to ensure that the quality of the products are within the controlled range,
and the products can reach 300,000 kilometers without replacement under normal conditions, so as to make the vehicle run more safely and stably.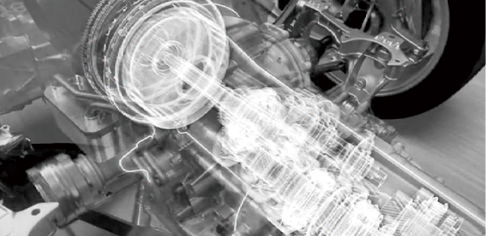 COMPANY CONCEPT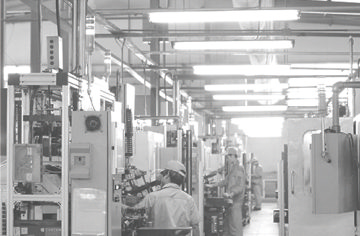 CREATION FUTURE CHALLENGE
CREATION ---- DIFFERENTIAL ADVANTAGE
Unique product process flow, production and testing equipment, management mode
FUTURE ---- SUSTAINABLE DEVELOPMENT
Manufacturing process to reduce environmental impact, reduce energy consumption, low-cost products
CHALLENGE ---- INNOVATION
Develop new technology, new process, new material and new product
COMPANY VALUES
WHAT YOU ARE CONCERNED IS WHAT WE ARE CONFIDENT
OUTWARDS ---- SOMIC PRODUCTS
Raw materials into the factory → forging → heat treatment → cold extrusion → machining → stamping → welding → coating → assembly → finished products leaving the factory, including the production of tooling and moulds, are all completed in the company, and have the ability to develop and test a full range of products. The problems arising in the whole process can be solved within the company, and the key technical problems of the steering system and driving system parts troubling the automobile company can be solved.
INWARDS ---- SOMIC TEAM
Somic team implements the system of ensuring the work quality by level of operator → team leader → workshop director → department manager → general manager → chairman of the board, to ensure the effective implementation of all work, that is, to the upper level, promise that "what you are concerned is what we are confident".
BOARD CHAIRMAN'S MESSAGE
PAY NO LESS THAN ANYONE'S EFFORTS
Somic is composed of a strong leading group and a positive staff team. With fine management mode, strong sense of responsibility and rigorous work style, the company comprehensively promotes the products into the era of high-end brand and improves the varieties, specifications and quality of the products from the aspects of product sales, R&D, production, quality assurance, equipment, materials, human resources, logistics, etc.
COMPANY SPIRIT
INNOVATION STRIVING PURSUE EXCELLENCE
INNOVATION ---- is the driving force for Somic's sustainable development.
STRIVING ---- dare to fight, and strive to overcome all difficulties in the company development.
PURSUE EXCELLENCE ---- quality first to the product R&D, production and sales, pursue excellence.
TALENT CONCEPT
PRAGMATIC REALISTIC PEOPLE-ORIENTED
Advocate the correct concept of talents, follow precise standard of talent selection and use, respect and trust talents.
Copyright © SOMIC AUTOMOTIVE COMPONENTS CO., LTD.

浙公网安备 33060302000471号 浙ICP备11020092号-1