DEVELOPMENT HISTORY
1972
The predecessor of Somic is a township agricultural machinery factory established in 1972. It had been specialized in providing services for agricultural machinery repair and auto parts manufacturers.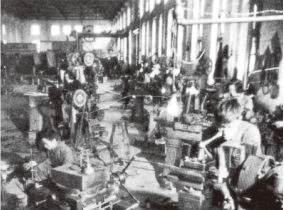 1981
Became a supplier for automotive OEM market.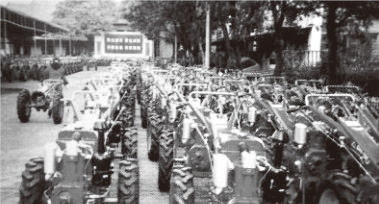 1984
Established Shaoxing No. 2 Auto Parts Factory.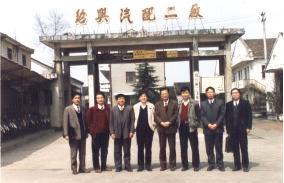 1986
Through the joint operation with Chongqing Auto Parts Factory, introducing technology and management, the products expanded from steering series to suspension series, and started the supplying for light vehicles and cars.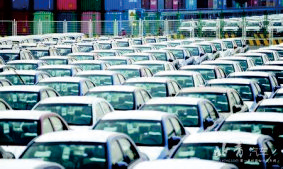 1991
Applied for type A technical transformation project listed in the Eighth Five Year-Plan of the state, obtained a special national loan, introduced a large number of imported equipment and carried out plant reconstruction, greatly improved the supplying capacity, and embarked on the road of specialization and mass production.
1995.1
Shaoxing No.2 Auto Parts Factory, together with Somic Ishikawa Inc. and Toyota Tsusho Corporation, established the joint venture Shaoxing Somic Automotive Components Co., Ltd. The joint venture not only introduces and innovates technology, but also improves and perfects the management, and further opens up the market for automotive OEM.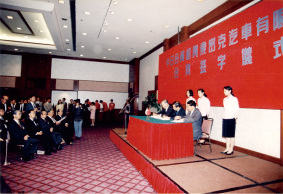 2004.9
Put forward the goal of "speeding up the construction of Shaoxing Somic into an advanced manufacturing base" and the company was developing towards an advanced manufacturing enterprise with "high technological content, good economic benefit, low resource consumption, less environmental pollution and reasonable allocation of human resources".In the same year, Shaoxing Somic was recognized as a "Provincial High-tech Enterprise" by Zhejiang Provincial Department of Science and Technology.
2005
In March, "Shaoxing Somic Automotive Components Co., Ltd." was renamed as " Somic Automotive Components Co., Ltd.".
In July, Somic Technology R&D Center was established, which marks a new step in the implementation of the strategy of "focusing on meeting customer expectations and technology brand service".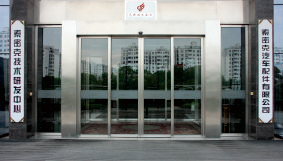 2006
Invested 200 million yuan to expand the capacity of automobile suspension arm and ball joint assembly to an annual output of 1 million sets.
2007
Entrusted by the national Development and Reform Commission, Somic formulated the industry standards for ball joint assembly of automobile independent suspension and steering rod assembly.
2008
Somic was recognized as a "National High-tech Enterprise".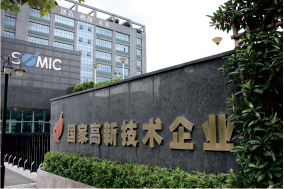 2009.4
Introduced the manufacturing technology of stabilizer bar link from Japan Somic, and signed the Technology Transfer Contract. Through technology transfer, personnel training, and model line establishment, to realize the transformation and upgrading, so as to promote the enterprise to step onto the road of rapid development.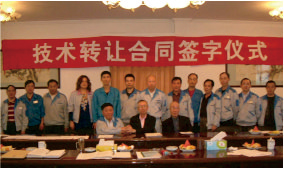 2010
East area of the factory was completed and started, and invested 250 million yuan to expand the capacity of stabilizer bar link to an annual output of 6 million sets.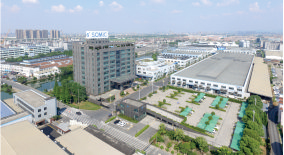 2013
Put forth effort towards the implementation of the plan of "replacing people with machines" and accelerate the pace of transformation and upgrading.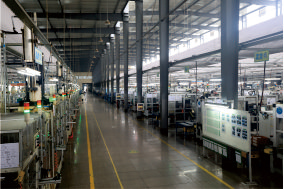 2014
Invested 310 million yuan to the acquisition of nearly 400 mu of land and plant.
2017
Continue to increase capital investment, focus on promoting the upgrading of equipment and products and the improvement of capacity. The growth of lightweight vehicle business was strong, and all economic indicators in the whole year have reached the best level in history.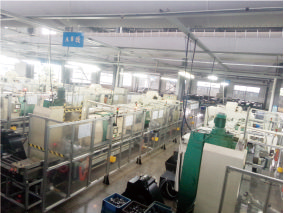 2018.4
A new round of technical cooperation with Japan Somic was successfully launched. Through technical resources sharing and business cooperation, to implement the comprehensive improvement of products, process, quality, standard operation, safety, improvement, 5S and other aspects.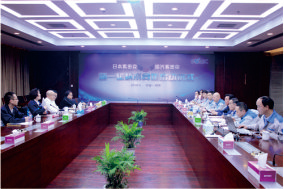 2020
The integration of superior resources, improvement of industrial layout, and the start-up of the new factory have become a milestone of Somic's development towards higher quality.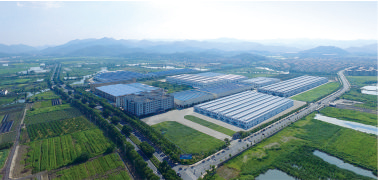 CREATION FUTURE CHALLENGE
Copyright © SOMIC AUTOMOTIVE COMPONENTS CO., LTD.

浙公网安备 33060302000471号 浙ICP备11020092号-1