On June 26, Feng Fei, member of the Standing Committee of the Zhejiang Provincial Party Committee and Executive Deputy Governor, and his entourage came to Keqiao for investigation, visited the production workshops of the company, asked about the difficult needs of the company, listened to the opinions and suggestions of the company, and carried out the theme education of "Don't forget the original heart and remember the mission" Three services" activities. In the afternoon, Vice Governor Feng Fei and his entourage, accompanied by city and district leaders Xu Guolong and Zhu Jianming, visited Somik for investigation. The company's chairman Shen Yousheng and general manager Shen Baiqing accompanied the visit and discussion.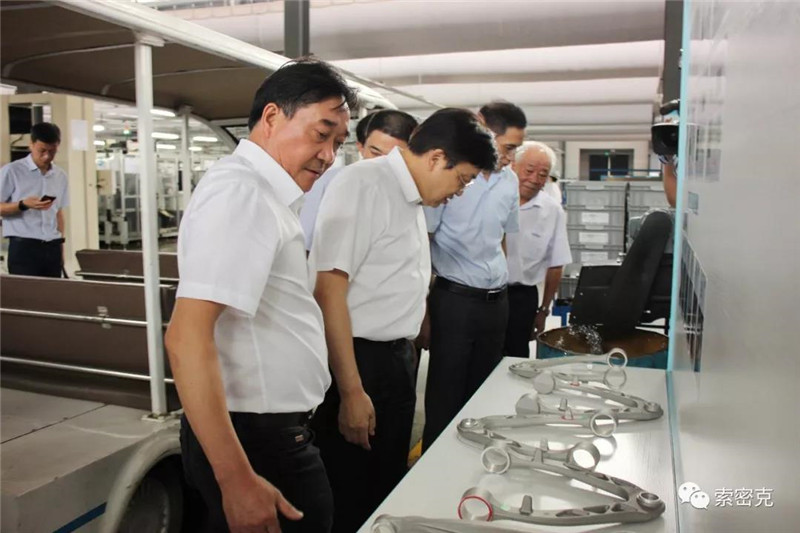 Vice Governor Feng Fei and his entourage visited the workshop site and exhibition hall of the company successively, inspected the production and operation situation on the spot, watched and asked questions, and listened to the company's detailed introduction on market development, manufacturing process, production technology, equipment technology, etc.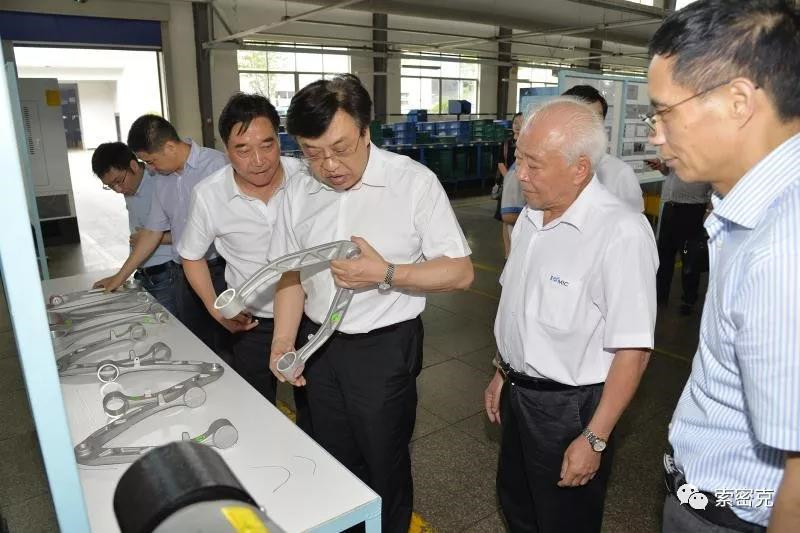 Subsequently, Vice Governor Feng Fei presided over a symposium in the conference room on the seventh floor, had face-to-face conversations with the company's chairman and general manager, listened to Chairman Shen Yousheng's report on the company's development, and discussed the company's "three services", Investigate opinions and suggestions on risk response and the implementation of tax and fee reduction policies.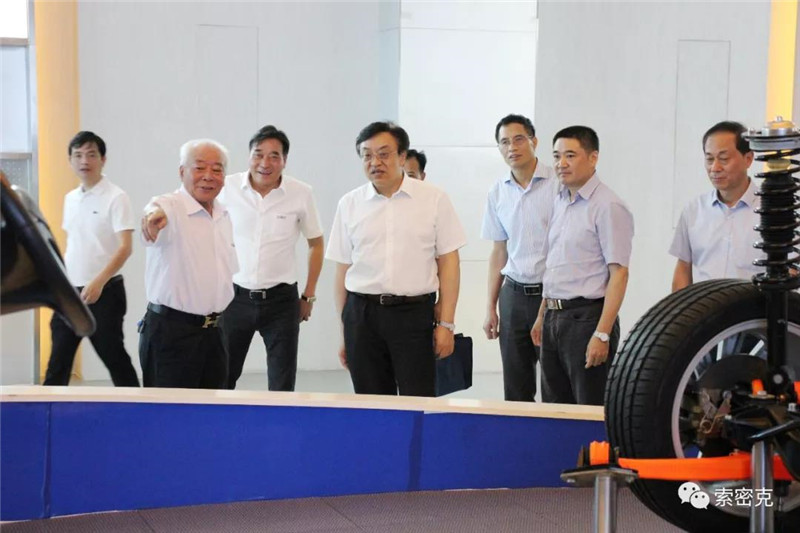 Vice Governor Feng Fei fully affirmed Somick's achievements in persisting in technological innovation, actively exploring markets, and broadening the development path. Encourage companies to strengthen their confidence in development, face difficulties and challenges, and continue to play the leading role of leading companies in the industry; to further focus on intelligent manufacturing, increase investment in technological transformation, make good use of reform and innovation as a weapon, and always seize opportunities in the fierce market competition .