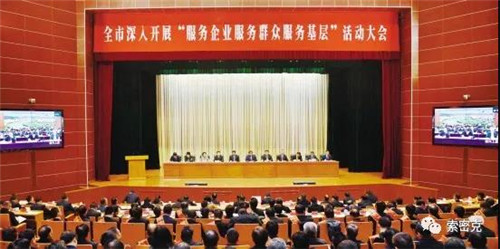 The city's in-depth development of "serving enterprises, serving the masses, serving the grassroots" activity conference site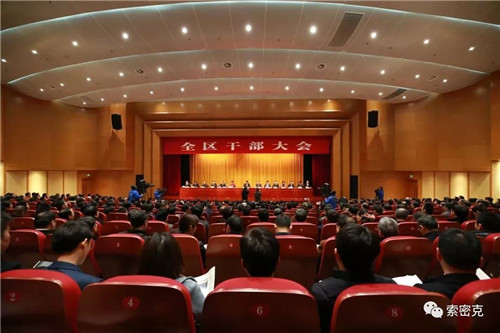 The scene of the cadre meeting in Keqiao District
In the past two days, the municipal and district governments have successively held in-depth "serving enterprises, serving the masses and serving the grassroots" activities conference and Keqiao District Cadre Conference to deploy and implement New Year's tasks and commend various advanced units and individuals in 2018. The chairman of the company Shen Yousheng attended the above meetings and won the annual city and district "development contribution award".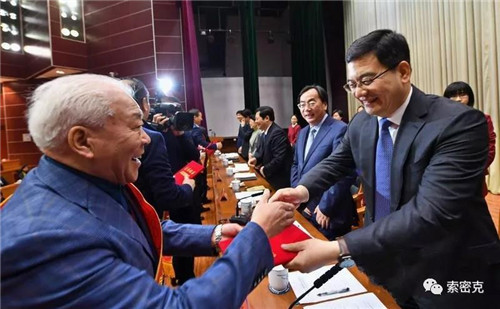 City leaders presented awards to advanced leaders such as Chairman Shen Yousheng
The "Development Contribution Award" commends the "collective" or "individuals" who have made outstanding contributions to the local economy in the industrial economy in 2018. Comprehensive assessment of the actual role of the recommended objects in economic transformation and reform, enterprise development benefits, traditional industrial transformation and upgrading, intelligent transformation, and social influence.
In the past 2018, Somik has faced many uncertainties and challenges, such as blocked industry growth, increased competition, and increased costs, and many jobs have still achieved considerable development and great gains. The sustainable development of an enterprise not only relies on the support, trust and help of governments at all levels, all walks of life and customers, but is also the inevitable result of the company's active practice of internal skills to enhance its competitiveness. Under the correct leadership of the company's chairman Shen Yousheng and general manager Shen Baiqing, the company has always adhered to market-oriented, product-centric, continued to increase new product R&D and technological innovation, continued to accelerate automation to promote enterprise transformation and upgrading, and continued to develop We will strive to improve quality and efficiency, lead the way to a strong enterprise with brand value, and promote the rapid and healthy development of Somick.
At the meeting, Somick also won the first batch of "Five-Star Double Power" two new organizations, and the 2018 Ping An Keqiao Construction Outstanding Contribution Collective Honor.